We believe in making our customers happy by showing up on time, treating your home with respect, and offering fair and transparent pricing. We're a family-owned business providing plumbing services to our Cane Bay community and the surrounding areas.
SCHEDULE YOUR FREE ESTIMATE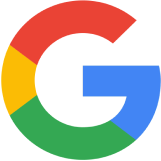 Thank you Pride Plumbing for your quick response to our need for shower repair in time for company that visited recently. They do good work and have friendly and knowledgeable technicians. When they left, the bathroom was clean like they found it and that means a lot. Keep up the great work and we will use Pride Plumbing again if the need arises.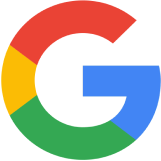 They wanted to come out the day I called. That was surprising, but I had to schedule for a couple days later. They were on time and very professional. My repairs were simple, and I'm sure other companies would have been trying to upsell me on everything. He repaired what I ask him to and the rate was very fair! Would highly recommend.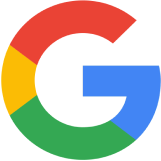 Best plumbing service ever! Quick and reasonable.
Why Choose Us As Your Plumber In Cane Bay, SC?
RESIDENTIAL
PLUMBING SERVICES IN CANE BAY, SC
We're not just plumbers – think of us as your helpful neighbors in this community. Our friendly team is all about making your life easier and your home more comfortable.
We understand the hassle of plumbing troubles – they can really mess up your routine. Whether it's a small leak or a grumpy water heater, we've got the know-how to get things back on track. From small fixes to bigger challenges, consider us your problem-solving experts.
What makes us the best plumbers near you? We're not just here for quick fixes; we're here to be part of your local area. This place is our home, and that makes you our neighbor. So, we treat your home like our own – with genuine care and respect. When you choose us, you're not just hiring a service but welcoming a local team that's focused on keeping plumbing issues at bay.
But we're not just about fixing things for now. Our friendly plumbers go above and beyond to figure out why the issue arose and share tips to keep things running smoothly down the road. No puzzling jargon – just practical advice to keep your plumbing in its best shape for the long haul.
We believe in being upfront, which is why we provide clear pricing right from the start. No surprises, just reliable service that won't break the bank.
Reach out to us – whether it's a quick fix, a fresh setup, or even just a friendly chat about plumbing care. Your comfort matters to us, and we're excited to be part of your journey.
Individualized Plumbing Options
Our individualized approach means personalized options that cater to your unique needs.
From repairs and installations to maintenance, we offer a range of services designed to fit your requirements and budget. Our expert plumbers ensure that each plumbing solution is efficient, effective, and carried out with precision.
GET A FREE SECOND OPINION.
If you've encountered a plumbing issue and have already received a diagnosis or quote from another company. We invite you to take advantage of our free second opinion service.
Your satisfaction is our top priority, and we want to guarantee you have all the information necessary to make the best choice for your home or business.
Don't hesitate to reach out to us and schedule your free second opinion with your local plumbers here at Pride Plumbing.
We're here to assist you with any queries or concerns you may have. Feel free to take your time in making a decision after receiving our second opinion.
There's no pressure or obligation to choose our services.
We look forward to serving you and exceeding your expectations!