Is your plumbing system giving you trouble? Get a free estimate and second opinion from our experienced plumbers. Schedule your appointment online or call us at (843) 530-4179.
Plumbers In North Charleston, SC
We are a family-owned plumbing business serving North Charleston and the surrounding areas. We believe in making our customers happy by showing up on time, treating your home with respect, and offering fair and transparent pricing.
SCHEDULE YOUR FREE ESTIMATE
Our Plumbing Services at Pride Plumbing in North Charleston, SC
At Pride Plumbing, we understand that plumbing problems can happen at any time, and they can be disruptive and stressful. That's why we offer a wide range of plumbing services to meet the needs of our customers in North Charleston, SC. Whether you need a simple repair or a more complex installation, we have the experience and expertise to get the job done right.
We are proud to be a trusted member of the North Charleston community, and we are committed to providing our customers with the highest quality plumbing services possible.
So if you're having plumbing problems, don't hesitate to contact Pride Plumbing today. We're here to help you get your plumbing back.
Why choose Pride Plumbing in Your Area?
We are licensed and insured. This means that you can be confident that our plumbers are qualified to handle your plumbing needs and that we have the proper insurance coverage in place.
We are locally owned and operated in Summerville, SC. This means that we understand the unique plumbing needs of our community and that we are committed to providing our customers with the best possible service.
We offer a wide range of plumbing services, including repairs, installations, and maintenance. Whether you have a leaky faucet or need a new water heater installed, we can help.
We have a team of experienced and certified plumbers who are ready to help you with any plumbing problem you may have. Our plumbers are skilled in all aspects of plumbing and are committed to providing our customers with the highest quality of service possible.
We offer competitive pricing and free estimates. We want to make sure that you are getting the best value for your money, so we will always give you a free estimate before we start any work.
In addition to the above, here are some other reasons why you should choose Pride Plumbing:
We are committed to providing our customers with excellent customer service. We treat our customers like family, and we go the extra mile to make sure that they are happy with our work.
We are reliable and trustworthy. We show up on time for appointments, and we complete our work on time and within budget.
We stand behind our work. We want you to be happy with our services, and we will do everything we can to make sure that you are.
Why Choose Us As Your Local Plumbers?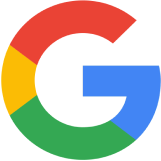 Thank you Pride Plumbing for your quick response to our need for shower repair in time for company that visited recently. They do good work and have friendly and knowledgeable technicians. When they left, the bathroom was clean like they found it and that means a lot. Keep up the great work and we will use Pride Plumbing again if the need arises.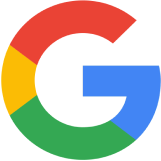 They wanted to come out the day I called. That was surprising, but I had to schedule for a couple days later. They were on time and very professional. My repairs were simple, and I'm sure other companies would have been trying to upsell me on everything. He repaired what I ask him to and the rate was very fair! Would highly recommend.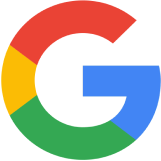 Best plumbing service ever! Quick and reasonable.