Plumbers In Goose Creek, SC
We believe in making our customers happy by showing up on time, treating your home with respect, and offering fair and transparent pricing for our services. We're a family-owned business providing plumbing and drain cleaning services to Goose Creek, South Carolina and surrounding areas, our team takes pride in serving our community.
SCHEDULE YOUR FREE ESTIMATE
Pride Plumbing: Your Goose Creek Plumbing Experts
Pride Plumbing is a licensed and insured plumbing company that serves the Goose Creek, SC area. We are a family-owned and operated business, and we are committed to providing our customers with the highest quality plumbing services at affordable prices.
We offer a wide range of plumbing services, including:
Water leak repair
Toilet repair and replacement
Faucet repair and replacement
Water heater repair and replacement
Garbage disposal repair and replacement
Drain cleaning
Sewer line repair and replacement
Plumbing fixture installation and repair
And more!
We are here to help you with all of your plumbing needs. We understand that plumbing problems can be a major inconvenience, and we are committed to getting your plumbing system back in working order as quickly as possible.
Why Choose Pride Plumbing?
There are many reasons why you should choose Pride Plumbing for your plumbing needs. Here are just a few:
We are licensed and insured: This means that you can be confident that we are qualified to perform the work and that we have the proper insurance coverage in place.
We are experienced: We have been serving the Goose Creek area for many years, and we have extensive experience with plumbing issues that are common in the area.
We are affordable: We offer competitive prices on all of our services.
We are reliable: We show up on time and we complete the job right.
We are guaranteed: We stand behind our work with a 100% satisfaction guarantee.
Contact Us Today
To schedule a free estimate or second opinion, or to learn more about what we can do for you, please contact us today at (843) 530-4179 We look forward to hearing from you!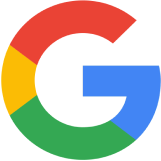 Thank you Pride Plumbing for your quick response to our need for shower repair in time for company that visited recently. They do good work and have friendly and knowledgeable technicians. When they left, the bathroom was clean like they found it and that means a lot. Keep up the great work and we will use Pride Plumbing again if the need arises.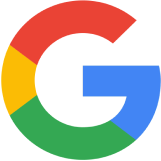 They wanted to come out the day I called. That was surprising, but I had to schedule for a couple days later. They were on time and very professional. My repairs were simple, and I'm sure other companies would have been trying to upsell me on everything. He repaired what I ask him to and the rate was very fair! Would highly recommend.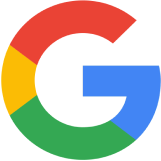 Best plumbing service ever! Quick and reasonable.
Free Estimates & Second Opinions
At Pride Plumbing, we believe that everyone deserves access to high-quality plumbing services at an affordable price. That's why we offer free estimates and free second opinions to all of our customers in Goose Creek, SC and the surrounding areas.
When you call us for a free estimate, we will send one of our experienced plumbers to your home to assess the problem and provide you with a detailed quote for the necessary repairs or replacements. We will also take the time to answer any questions you have about the repair process or our pricing.
If you have already received a quote from another plumber, we encourage you to take advantage of our free second opinion service. We will review the other plumber's quote and provide you with our own assessment of the situation. We will also answer any questions you have about the other plumber's quote or our recommendations.
We understand that choosing a plumber can be a difficult decision, so we want to make sure that you have all the information you need to make the best choice for your home and your budget. Our free estimate and free second opinion services are designed to give you the peace of mind knowing that you are getting the best possible service at the best possible price.
Our service areas include:
Summerville, SC
Goose Creek, SC
North Charleston, SC
Moncks Corner, SC
Lincolnville, SC
Ladson, SC
If you have any questions about our free estimate or free second opinion services, please do not hesitate to contact us today. We are here to help you with all of your plumbing needs.