We believe in making our customers happy by showing up on time, treating your home with respect, and offering fair and transparent pricing. We're a family-owned business providing plumbing services in Ladson, SC and the surrounding areas.
SCHEDULE YOUR FREE ESTIMATE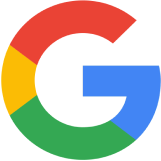 Thank you Pride Plumbing for your quick response to our need for shower repair in time for company that visited recently. They do good work and have friendly and knowledgeable technicians. When they left, the bathroom was clean like they found it and that means a lot. Keep up the great work and we will use Pride Plumbing again if the need arises.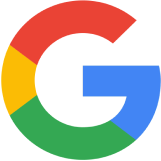 They wanted to come out the day I called. That was surprising, but I had to schedule for a couple days later. They were on time and very professional. My repairs were simple, and I'm sure other companies would have been trying to upsell me on everything. He repaired what I ask him to and the rate was very fair! Would highly recommend.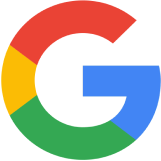 Best plumbing service ever! Quick and reasonable.
Why Choose Us As Your Local Plumbers In Ladson?
Your Local Plumbing Services in Ladson, SC!
Your home's beating heart, the plumbing system, takes center stage in delivering uninterrupted comfort and convenience. Yet, when your pipes begin whispering tales of leaks, clogs, or mysterious drips in the night, it's time to summon the experts who can banish those plumbing woes for good.
Whether you're a homeowner, business owner, or property manager, we're your trusted partners in ensuring your plumbing system operates at it
s peak performance.
Why Opt for Us for Your Plumbing Needs in Ladson, SC?
🛠️ Trusted Expertise: Our team comprises experienced plumbers and our master plumber that is equipped with the knowledge and solutions to conquer any plumbing challenge. From minor repairs to major installations, we've tackled and resolved them all.
⭐ #1 Customer Satisfaction: We take immense pride in our stellar reputation for providing exceptional customer service. We don't rest until you're content! Your comfort and peace of mind are our utmost priorities.
💧 Comprehensive Services: From routine maintenance to repairs, we offer a comprehensive range of plumbing services. Whether it's a pesky faucet drip or a complex sewer line issue, we possess the solutions you seek.
🏠 Residential and Commercial: We're equally proficient in homes, apartments, offices, and restaurants. No task is too big or small for our dedicated team.
At Pride Plumbing and Drain Cleaning in Ladson, SC, we firmly believe that a well-functioning plumbing system is essential to a home or thriving business. We guarantee flawlessness in your pipes, drains, and fixtures.
Your satisfaction is our promise, and your peace of mind is our unwavering commitment.
GET A FREE SECOND OPINION.
If you've encountered a plumbing issue and have already received a diagnosis or quote from another company. We invite you to take advantage of our free second opinion service.
Your satisfaction is our top priority, and we want to guarantee you have all the information necessary to make the best choice for your home or business.
Don't hesitate to reach out to us and schedule your free second opinion with your local plumbers here at Pride Plumbing.
We're here to assist you with any queries or concerns you may have. Feel free to take your time in making a decision after receiving our second opinion.
There's no pressure or obligation to choose our services.
We look forward to serving you and exceeding your expectations!